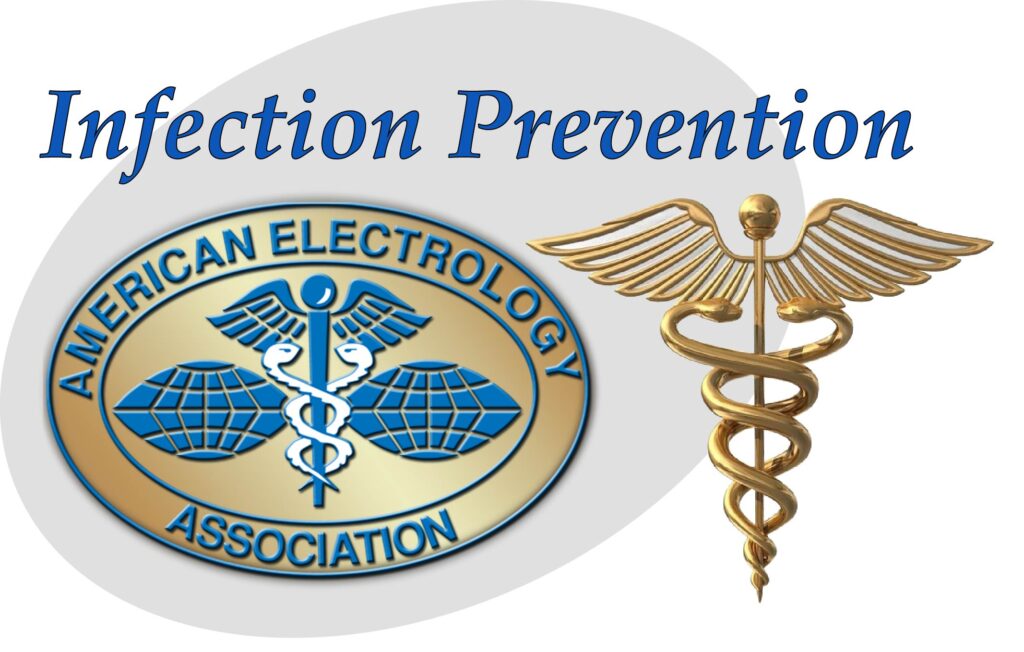 I had fun designing the AEA (American Electrology Association) logo you see here. With our latest medical crisis, clients and practitioners have become increasingly concerned about cross infections and the safety of having electrology treatments.
If you go to the AEA website homepage, type in "Infection Control" and it will take you to the rules for infection control for the practice of electrology. www.electrology.com
I'm happy to see that this document is being offered for free (PDF download) … to anyone interested in this important subject. This AEA document is ponderous and lengthy, because the association enlisted the help of nationally recognized infectious disease experts … they didn't miss anything.
Please know that today's electrologists follow these important practices, and your safety is very much ensured. You may simply click on the link below, and then select the PDF document for your own use and interest.
Select #2: Infection prevention standards for Electrologists … and download the PDF